I hope you've enjoyed the past two posts about my Switzerland trip! I suppose in this post I should mention that I stayed with hosts- a retired couple who were super kind and generous. When I was no longer required to be at the festival, there were still two days before I had to go back to London which was a great excuse to do more sight-seeing! They offered to take me to places that were hard to reach without a car and give me a true Swiss tour... and what's more Swiss than chalets? Right?
It was slightly unfortunate that the weather was not super sunny. Actually I have to back track slightly and tell you that Swiss people think the weather is bad unless there are absolutely NO CLOUDS at all. In the UK, if it's slightly cloudy and not raining, that's considered pretty good weather already... but it seems the Swiss have high standards. Anyway we took a road trip to the east of the lake towards Montreaux (a bigger town, well-known for being a tourist attraction), passed Villeneuve where the lake ends and headed up into the mountains to a village called Gryon. It turns out my hosts have a chalet there as well, and they gave me a tour inside since I'd never been in one before. We then drove into the village past some of the very old chalets. You'll see in the photo slide below, there's a picture of a chalet called 'Le Griuns' that was built in 1662. That's crazy!

We stopped by a restaurant in the mountains and I was treated to some delicious simple local cuisine - butternut squash soup, warm goats cheese salads, and lemon-flavoured waffle cones filled to the brim with whipped cream (should probably only eat one of those every ten years!). We ate outdoors with the bells on the cows jingling in the background and finished our meal just in time before it started to rain.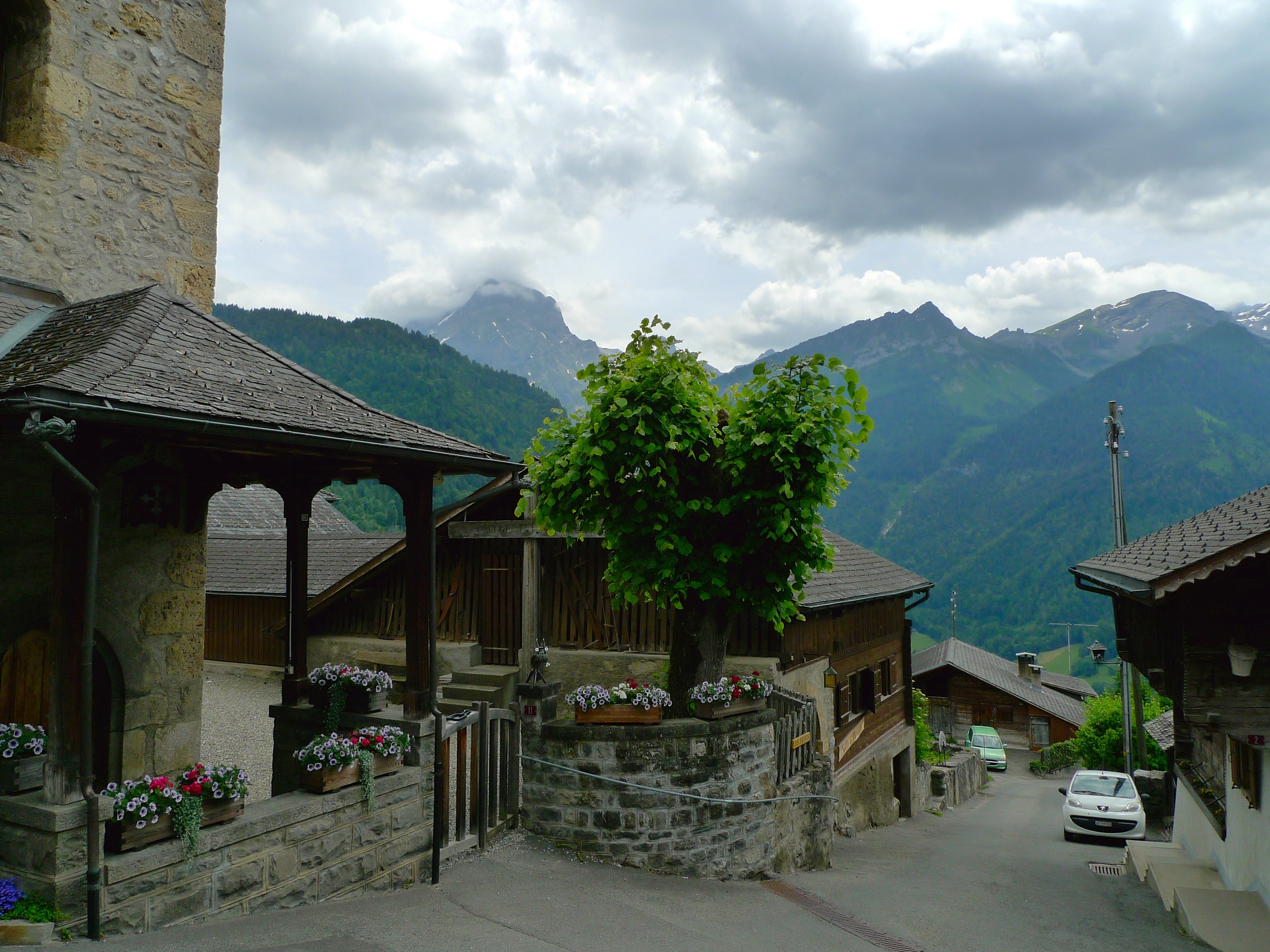 From the old to the new; my hosts knew I didn't manage to see the Rolex Learning Centre on my day trip to Lausanne since I ran out of time so they offered to drive me there! It turns out though that I would have probably found it very difficult to go via the metro as it's quite far away from the station. The area around the centre is also still being developed and built on so it's slightly chaotic and confusing outside!

The centre is the campus hub and library of the EPFL (École Polytechnique Fédérale de Lausanne) designed by the Japanese architect duo SANAA. The curvy structure of the building is very attractive, and when you're walking inside the floor keeps going up and down and it reminds you of the hilly terrain of Switzerland. What's more, my hosts told me that if you look at the centre from a bird's-eye view, it looks like there are a lot of holes in the ceiling. Inspired by the Swiss cheese perhaps?! We went on a Saturday so it was very quiet and students were mainly chilling inside, the atmosphere was very laid back and great for studying!
My last sight-seeing trip to Chateau Chillon was also an excuse to ride a CGN boat. Everyday I would see the boat stop by the Cully port and blow its horn and I was so curious what it would be like to ride it. There are a lot of routes the CGN boats can take you, and some even take you to the other side of the lake over to France! In fact I wasn't so sure at the start of the day whether I was more excited about the boat ride or seeing the castle. I was told by my hosts and other people in the festival that the castle was a must-see and they were right!

The boat took me on a scenic trip towards Villeneuve where the castle was. It was strange... this was my tenth day here and the lake was still just as fascinating. I was blessed with amazing weather as well which made for great picture taking and it meant there were loads of people out on their boats or paddle-boarding. I'll let the pictures below do most of the talking but all-in-all it was a fantastic way to end my time here in Lake Geneva.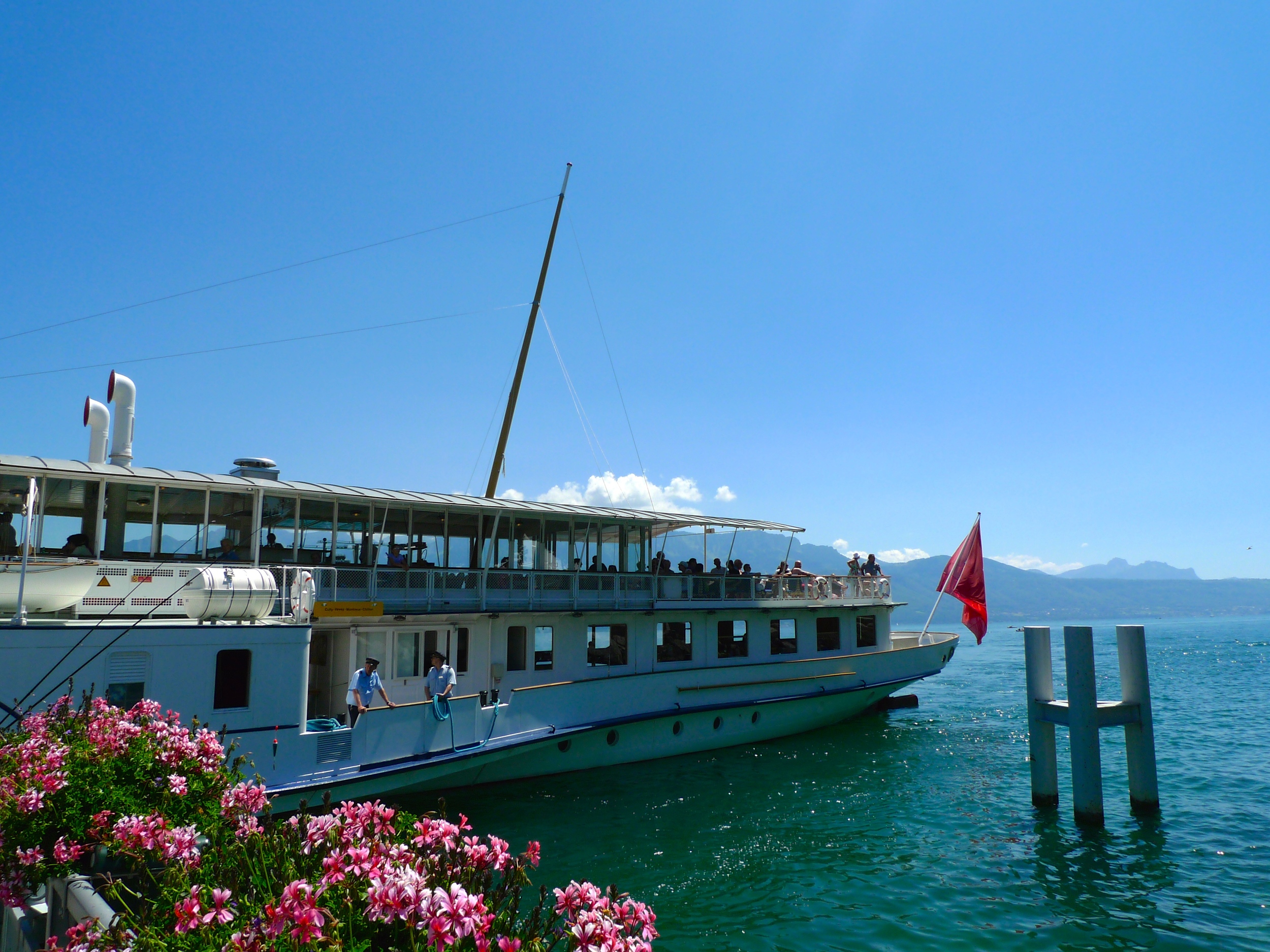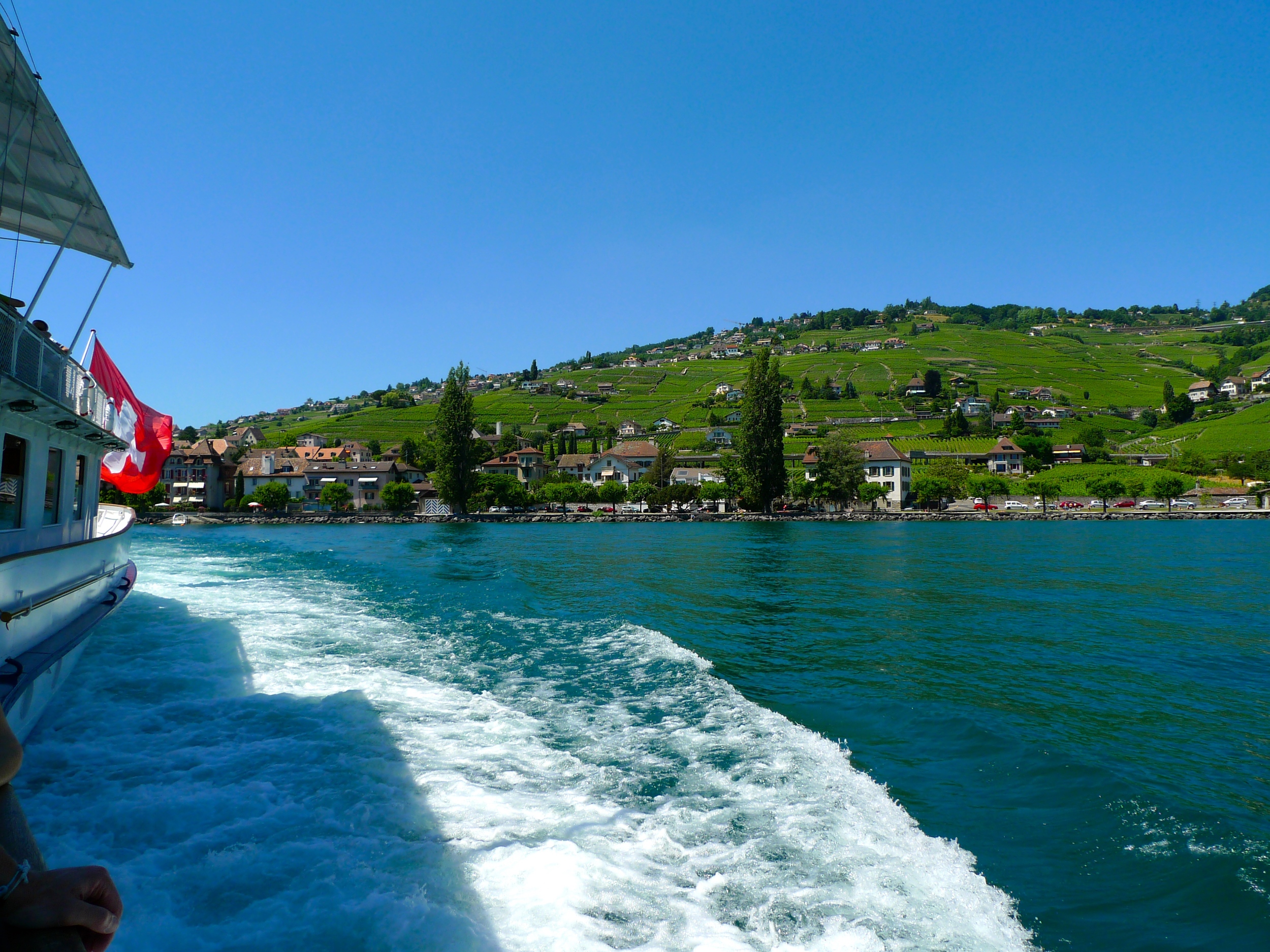 Thanks so much for reading! I hope you enjoyed my photos and perhaps the Switzerland posts will inspire you to go and visit.